Gentleman Jack – BBC One
Starts later this month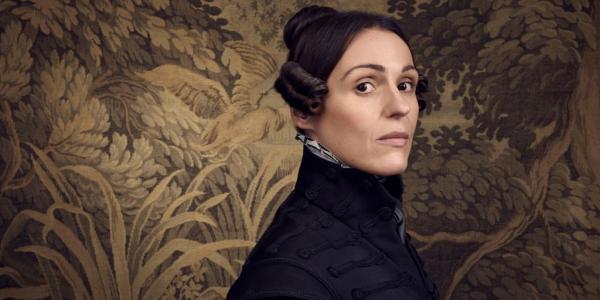 Whenever we hear that Suranne Jones and Sally Wainwright have paired up we know we're in for a TV treat and Gentleman Jack is destined to be another hit for this formidable duo.
This isn't your normal period drama where the women play second fiddle to the actions of suave and sophisticated men, instead it explores the colourful life of Yorkshire landowner Anne Lister who muscled her way into high society and, much to the horror of her neighbours, planned to marry a woman.
Sally, who has brought us a string of hits from Happy Valley to Last Tango in Halifax, delved into the juicy journals of the real life Anne Lister to explore all her relationships with her family, her lesbian lovers, her staff and her rivals who will seemingly stop at nothing to bring her down.
In 1836 Anne – played by Suranne Jones – is breaking the social norms of the time. She dresses in a masculine fashion, she's a fierce businesswoman and she's unapologetic about her love for an attractive women.
The eight part series starts with her returning to Halifax having had her heart broken by a high society woman she was dating who decided she didn't fancy women after all.
Anne soon has her head turned by a local lady, wealthy heiress Ann Walker (Peaky Blinders' Sophie Rundle), and decides to marry her.
TV fans are in for a real treat following this gender non-conforming, stylist maverick as she mixes business with pleasure.
Summer of Rockets – BBC Two
Starts later this month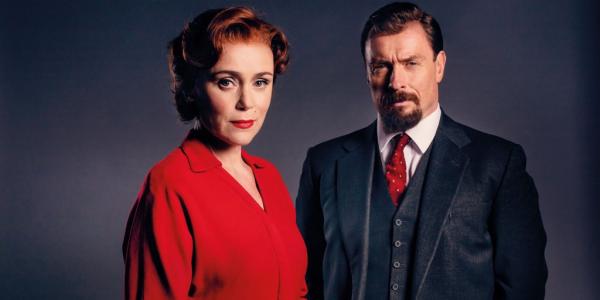 We all love a spy drama and this month the BBC are dishing up another corker called Summer of Rockets.
Set in 1958 during the Cold War when Britain is testing its first hydrogen bomb and everyone's obsessed with what the Russians are up to, this semi-autobiographical six part series focuses on an inventor called Samuel.
The Russian-born Jewish brainiac (Toby Stephens) has already caught the attention of the British elite, including Prime Minister Winston Churchill, thanks to his bespoke hearing aids.
So when he's approached by MI5 he thinks his business is about to really take off but it soon becomes clear that it's not his inventions the super spies are interested in, it's his social life.
They task him with a secret mission of spying on his newly acquired friends Kathleen (Keeley Hawes) and her husband, MP Richard Shaw (Linus Roache). Richard is a war hero who has turned his hand to politics but when he suddenly goes missing his wife Kathleen is forced to cover his tracks.
It's clear to the British intelligence services that this duo are not your ordinary aristocrats and something sinister is going on, but having enticed Samuel into their spy ring can he get them the answers they've been looking for without compromising his safety or that of his young family?
As the story unfolds it soon becomes clear that everyone has a secret to hide and Samuel is going to have to decide just how much of his life he's willing to risk for the cause.
Britain's Got Talent: The live finals – ITV
The show goes live at the end of May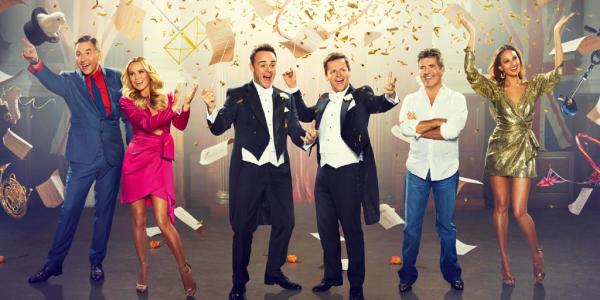 We've been shown the best – and worst – of what Britain has to offer and now it's time to see what they are made of as the final 40 go head to head to be crowned the winner of Britain's Got Talent.
Last year show boss Simon Cowell decided to hire London's Hammersmith Apollo as the venue for the live shows. A decision that made perfect sense seeing as for years his team had been trying to make a TV studio look like a theatre, so why not go to the real thing?
The team are back at the Apollo again and judge Alesha Dixon says she thinks fans are in for a treat this year.
"It feels like we're spoilt this year, we're in for the best show," she adds. "I'm so glad we're back at the Apollo, everyone was complaining last year because we couldn't all fit backstage. But do you know what? It was worth it because the atmosphere in the theatre compared to a studio is next level.
"It took it up a notch, Simon made the right call on that. Sometimes he's right, which is annoying!"
The Virtues – Channel 4
Starts May 15th at 9pm
The BAFTA winning team behind This Is England are back together for this gritty four part drama that follows the heartbreaking story of recovering alcoholic Joseph as he attempts to piece his life back together.
Stephen Graham, who starred as raging skin head Combo in This Is England and more recently gripped the nation with his turn as undercover copper John Corbett in Line of Duty, is sure for another award nomination as he takes on the lead role of Joseph.
When his world collapses following his ex partner's decision to ditch Liverpool for Australia with their young son, a marathon pub session leaves Joseph suffering a hangover from hell.
With no family left to live for he boards a boat to Ireland on a mission to work out if hazy memories he has from his childhood spent in care are fact or fiction.
Emotionally he's hanging on by a thread and when Joseph reunites with Anna (Helen Behan; This is England '88 & '90), the sister he hasn't seen since he was a kid, he's rocked by the discovery she thought he was dead.
Anna takes him in and convinces her husband to give him work in their family-run business but it's not long before he's forced to confront demons from his past.
Exactly why has a creepy guy called Craig taken a shine to him and what other secrets is he going to uncover? The Virtues is a powerful story of repressed memories, revenge and a desperate need for redemption that is not to be missed.
Sliced – Dave
Airs May 15th, 16th and 17th at 10pm
Set against the backdrop of a low rent pizza parlour in South London, Sliced is a tasty new comedy that proves to anyone who thinks that sitcoms are dead and buried these day that they are sorely mistaken.

The three part laugh fest follows best mates Joshua and Ricky (played by Samson Kayo and Theo Barklem-Biggs), a pair of pizza delivery drivers who just want to earn some cash, move out of home and bag themselves a beautiful girlfriend.

Sounds simple, but not for these two thanks to all the ridiculous situations they seem to always find themselves in every time the accept a delivery.

Written by Timewasters star Samson Kayo this is a hilarious slice of life based loosely on some of his own experiences.

"I used to do pizza delivery back in the day for Pizza Hut," he laughs. "Episode three is a true story. Episode three is madness!

"There's basically a party that Ricky is invited to, that he brings Joshua to, but it's not the kind of party that they are expecting! And that happened to me in Brixton!"

Theo adds: "It's a good place to set something because you must meet some odd people as a delivery driver. I just think there is a lot of scope with that idea. There's just all these funny characters and it's really diverse as well."

Credit: Katie Begley

Source: https://www.freeview.co.uk/news-and-blog/mayhem-and-madness-on-the-box-in-may-top-5-shows-to-watch.html#VlcDWrlCfeR0CXTl.97